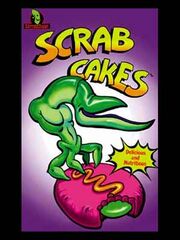 Expansion required

This article is too short to provide more than rudimentary information about the subject. You can help

The Oddworld Wiki

by

expanding it

!
Cleanup (Issue: Contains several uncited facts and most of page content is in Trivia – trivia should be integrated into main page contents where possible.)

To meet

The Oddworld Wiki'

s quality standards, this article or section may require cleanup. Please help by

improving

the article.
Scrab Cakes have long served as one of RuptureFarms' flagship products. Processed from native Scrab meat and advertised as both "delicious" and "nutritious", Scrab Cakes are exported all over Mudos.
The Scrabs used in the production of Scrab cakes at RuptureFarms was sourced from the nearby Scrabania and Scrabanian Temple. Due to the species being hunted to near-extinction, however, the company has started to experience reduced production figures and plummeting sales – RuptureFarms expected the product to experience a critical failure within 23 days of their Annual Board Meeting, which would have severely hindered the company. This was part of the reason why Molluck decided to begin production of Mudokon Pops.
Ad blocker interference detected!
Wikia is a free-to-use site that makes money from advertising. We have a modified experience for viewers using ad blockers

Wikia is not accessible if you've made further modifications. Remove the custom ad blocker rule(s) and the page will load as expected.